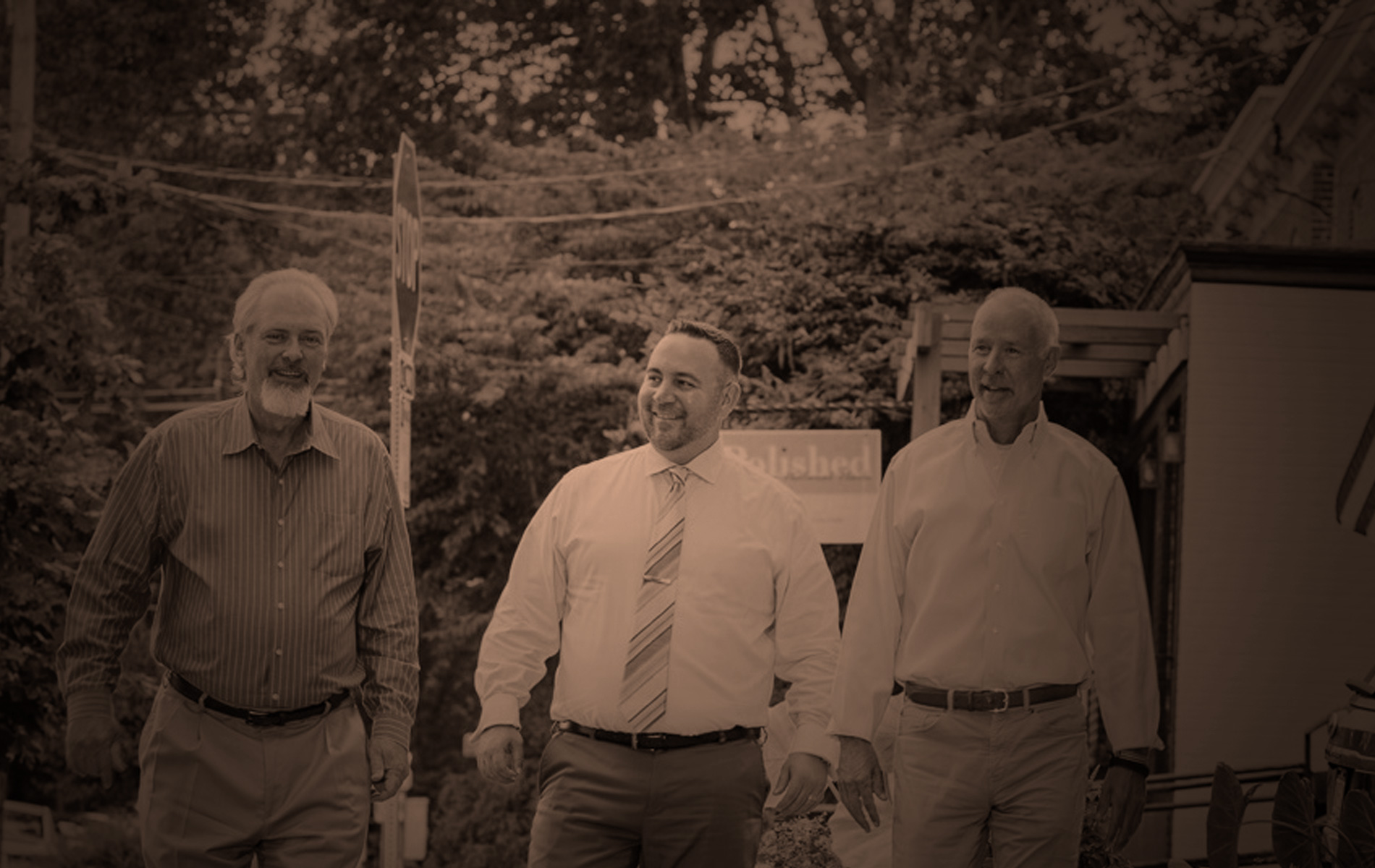 Williams Houck & Company.
Summary.
Founded in 2005, Williams Houck & Company (WHC) offers a comprehensive suite of services to businesses and individuals in the Delaware Valley. Williams Houck & Company has a proven reputation for providing top-notch tax, accounting, and business advisory services, and the collective experience of our team offers great insight into understanding what our clients need. We draw upon our past experiences to validate our approach and practices so that we can address real client issues in real time. By focusing on the present needs of our clients we can affect immediate change while building comprehensive, long-term plans for the future.
Highlights.
Custom wordpress theme development
Marketing website
Email Marketing
Services
UX / UI / Prototyping / Web Development / Email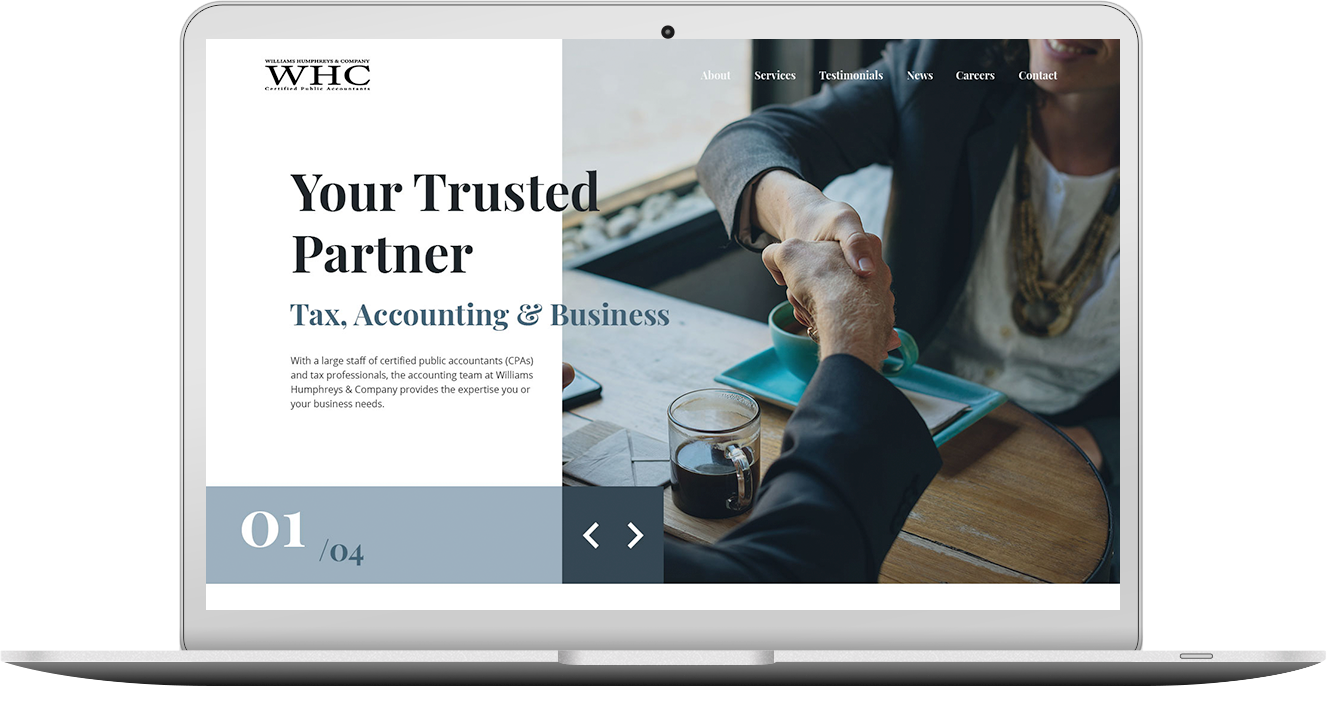 Desktop.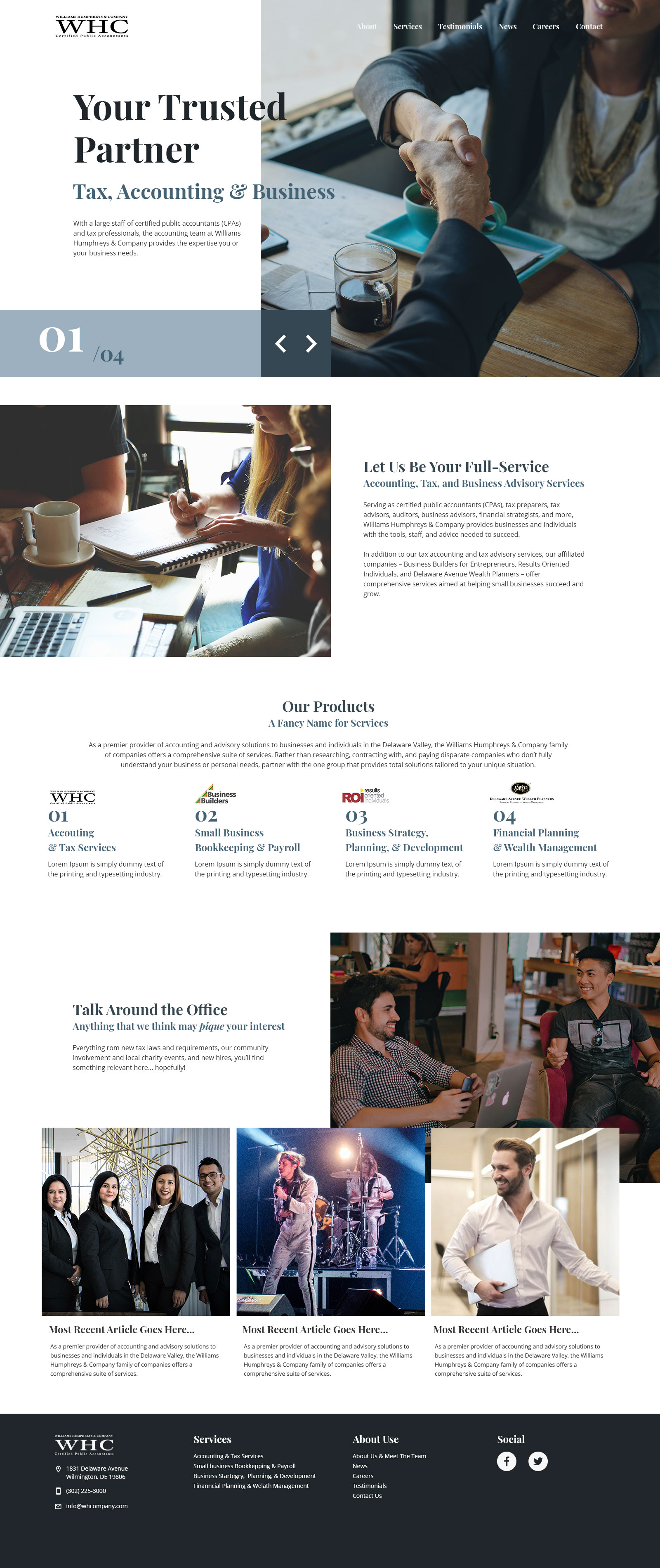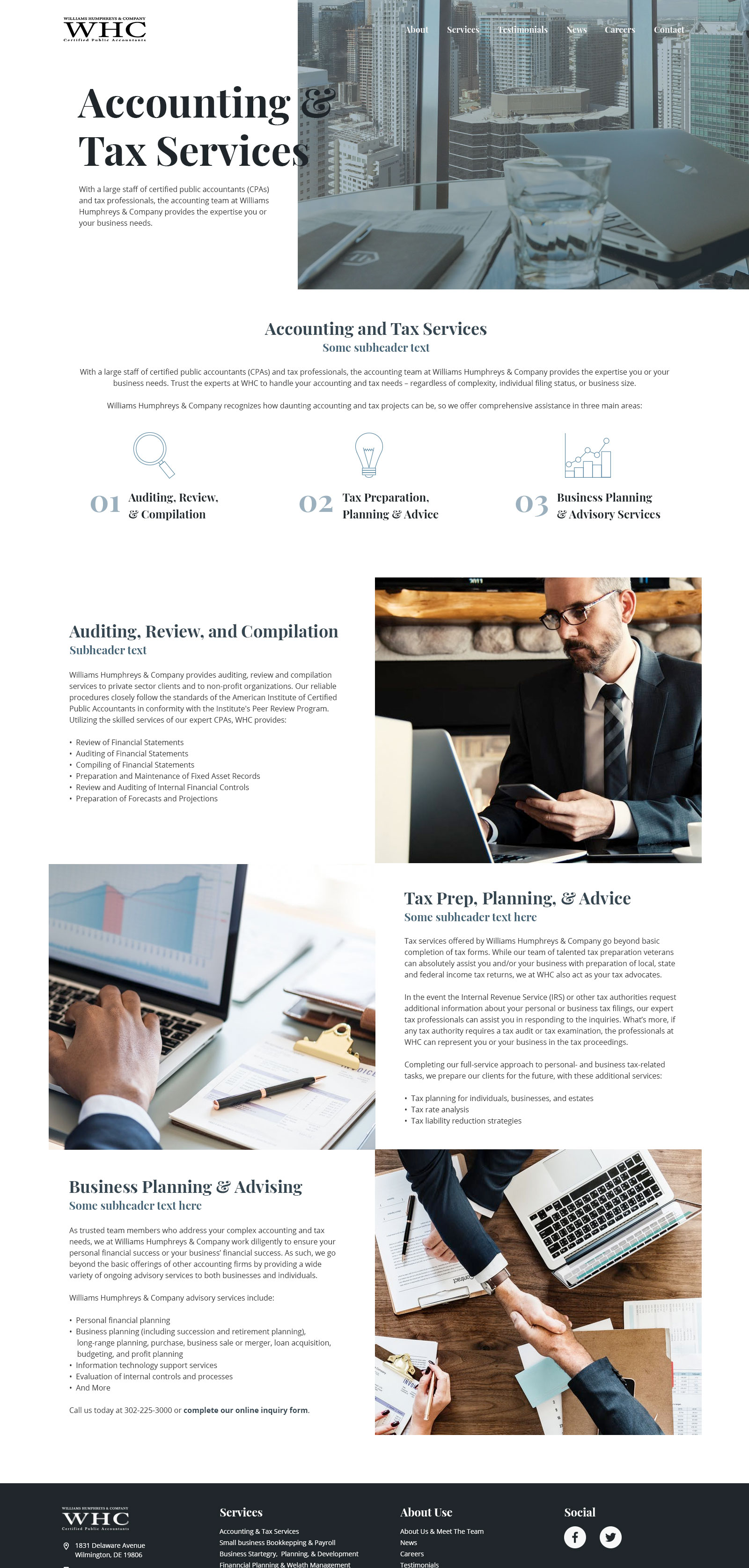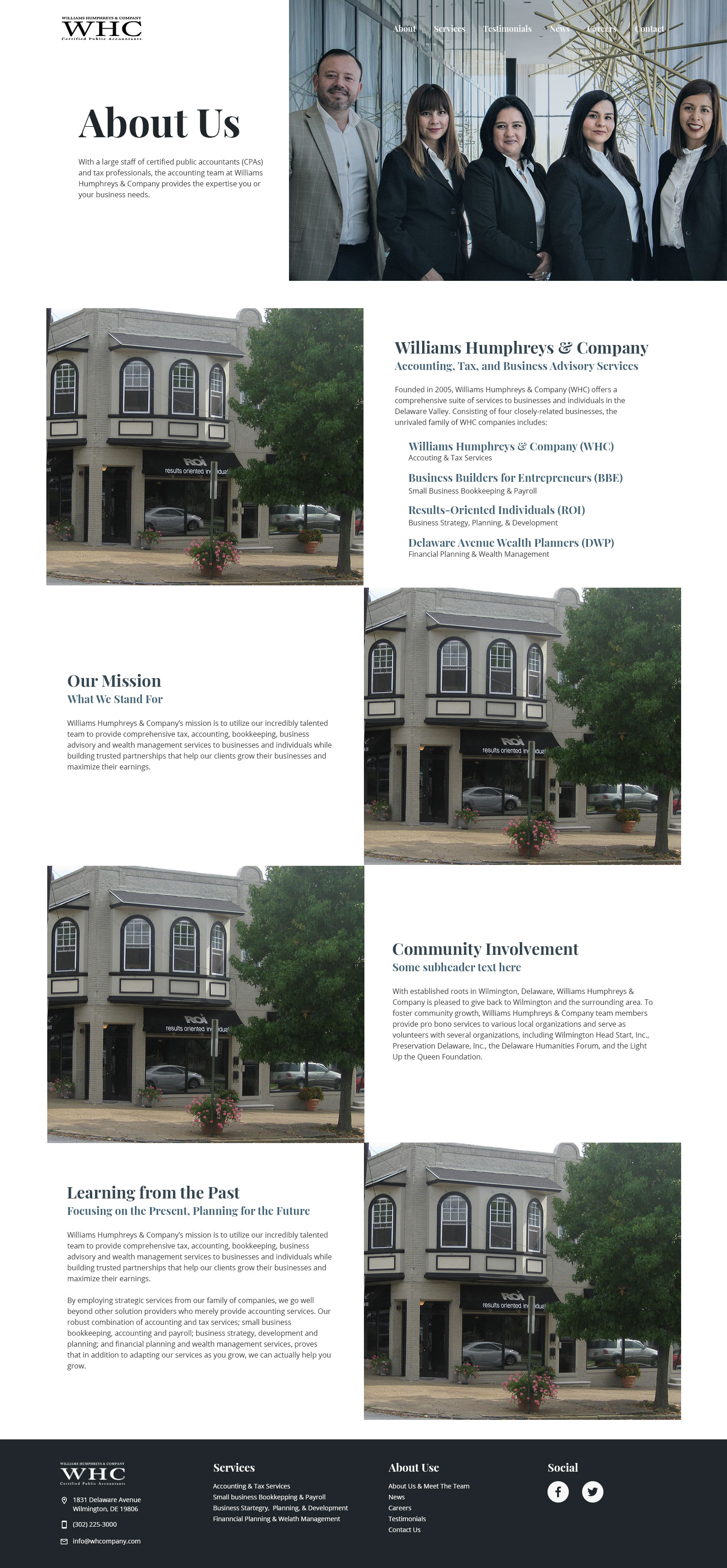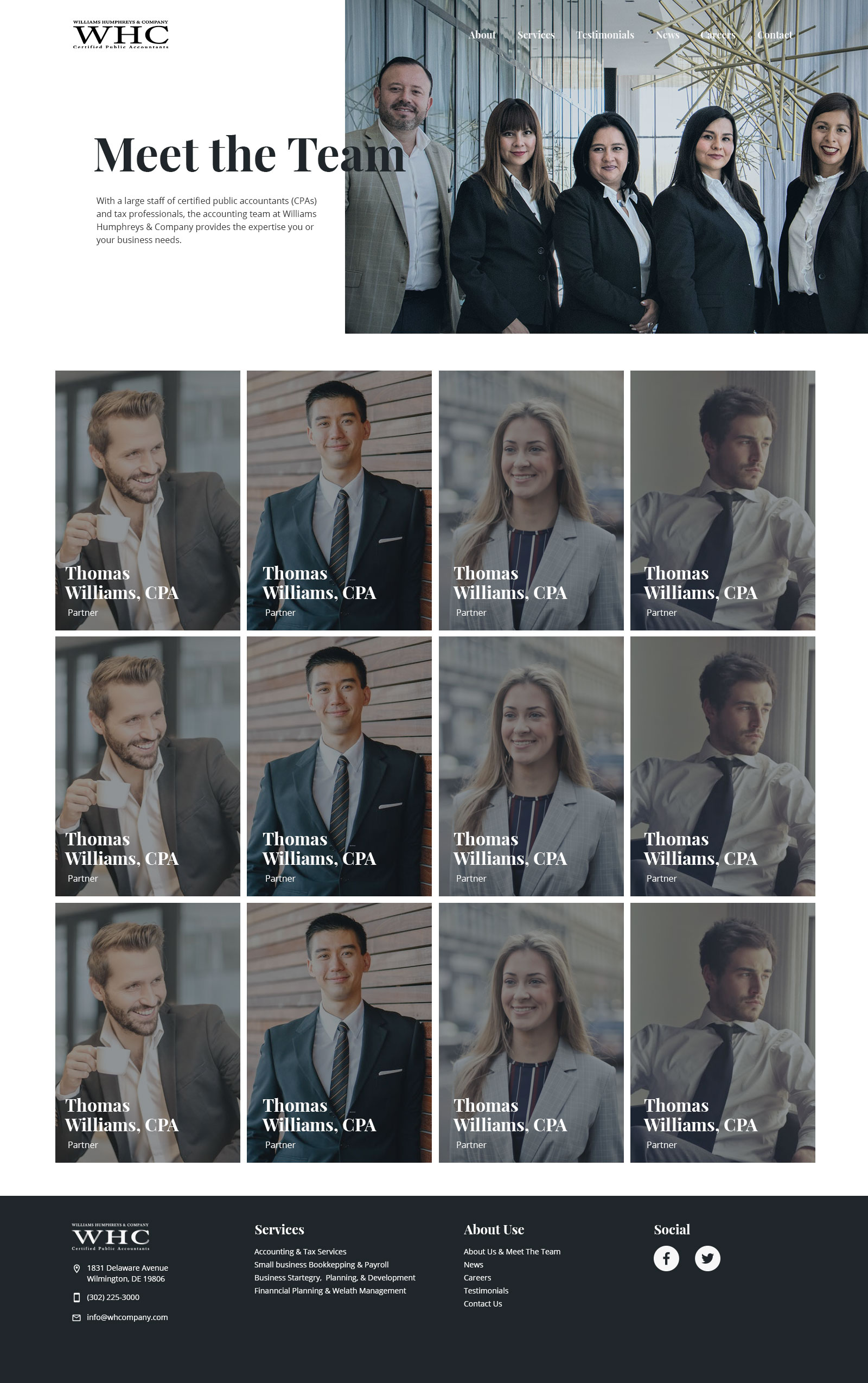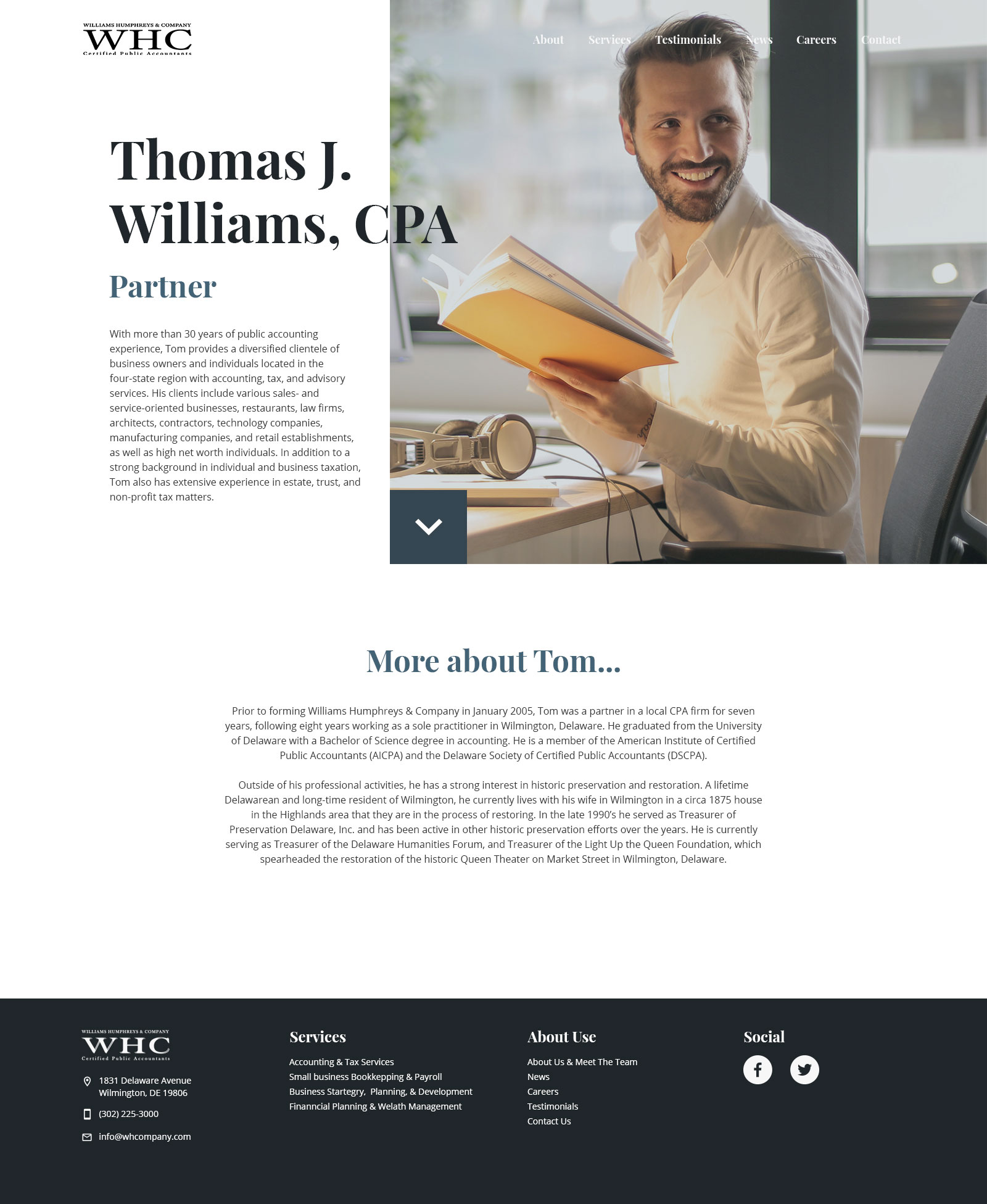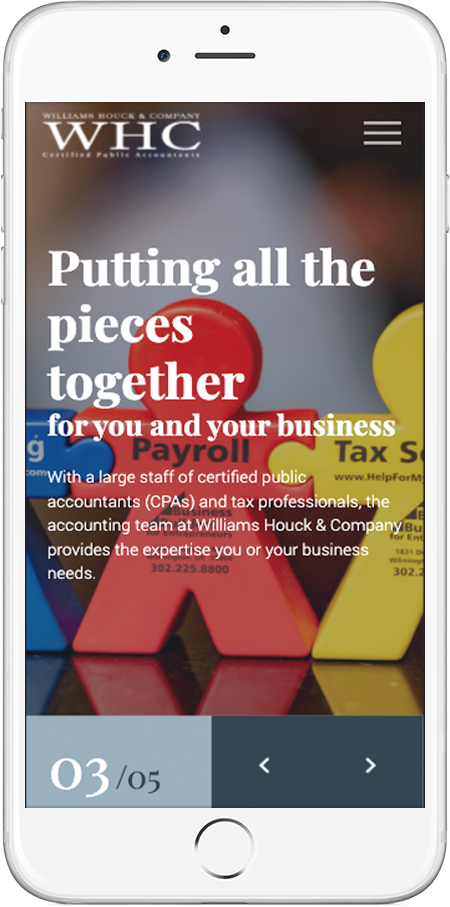 Mobile.