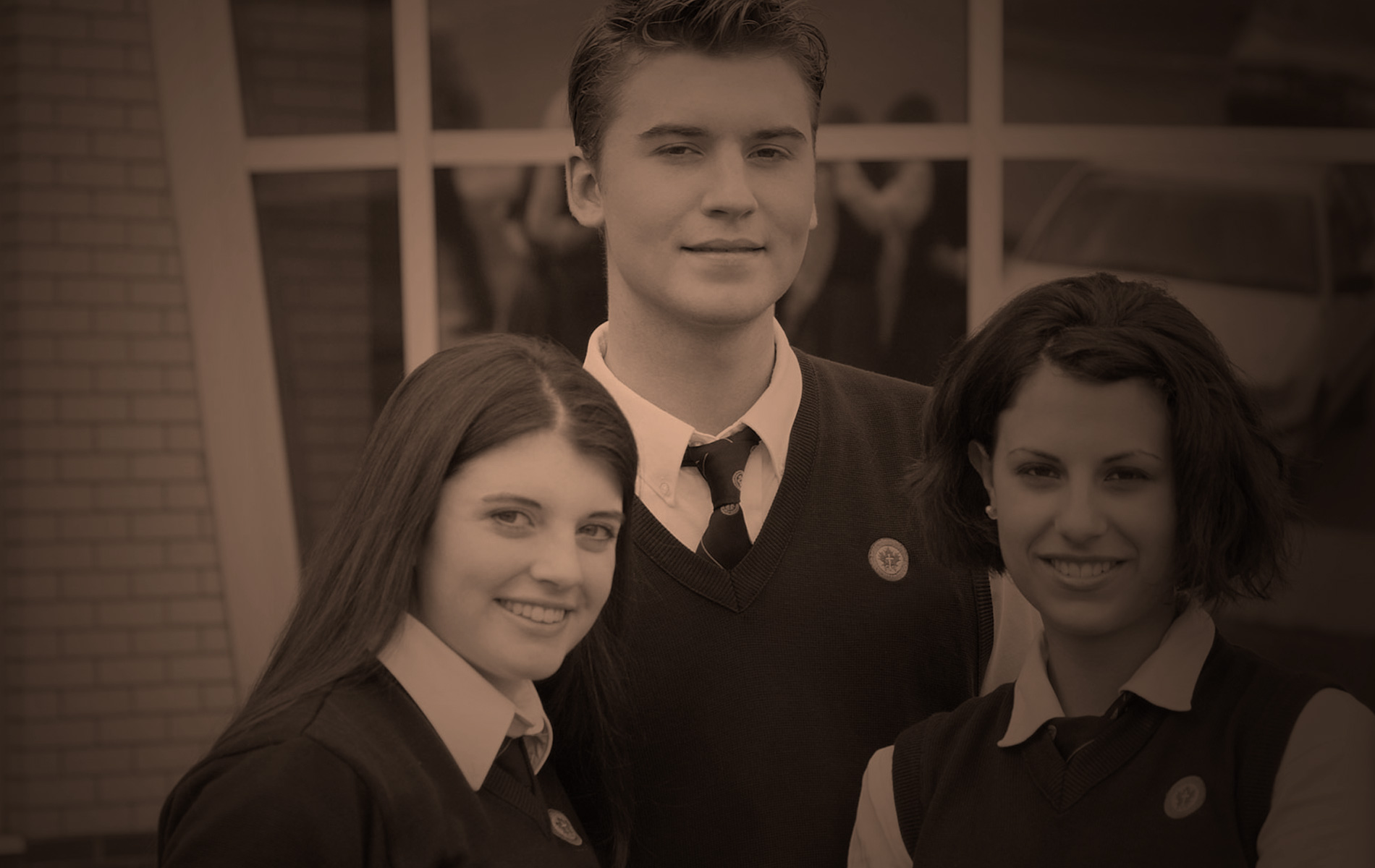 Co-Ed Uniform.
Summary.
Co-Ed Uniform Company has been serving the needs of parochial, private, and public schools for more than 60 years. Co-Ed Uniform Company is now in our third generation of a family business, which began in 1952. Following the high standards originally set down, they place great emphasis providing the finest, time tested products and styles from the best manufactures in the business. They offer the highest level of prompt & courteous service both to our schools and to our customers.
Highlights.
Custom ecommerce website to improve user flow & order management
Prototyping & Web Design
Front-end & back-end development
Services
UX / UI / Prototyping / Ecommerce / Web Development
Desktop.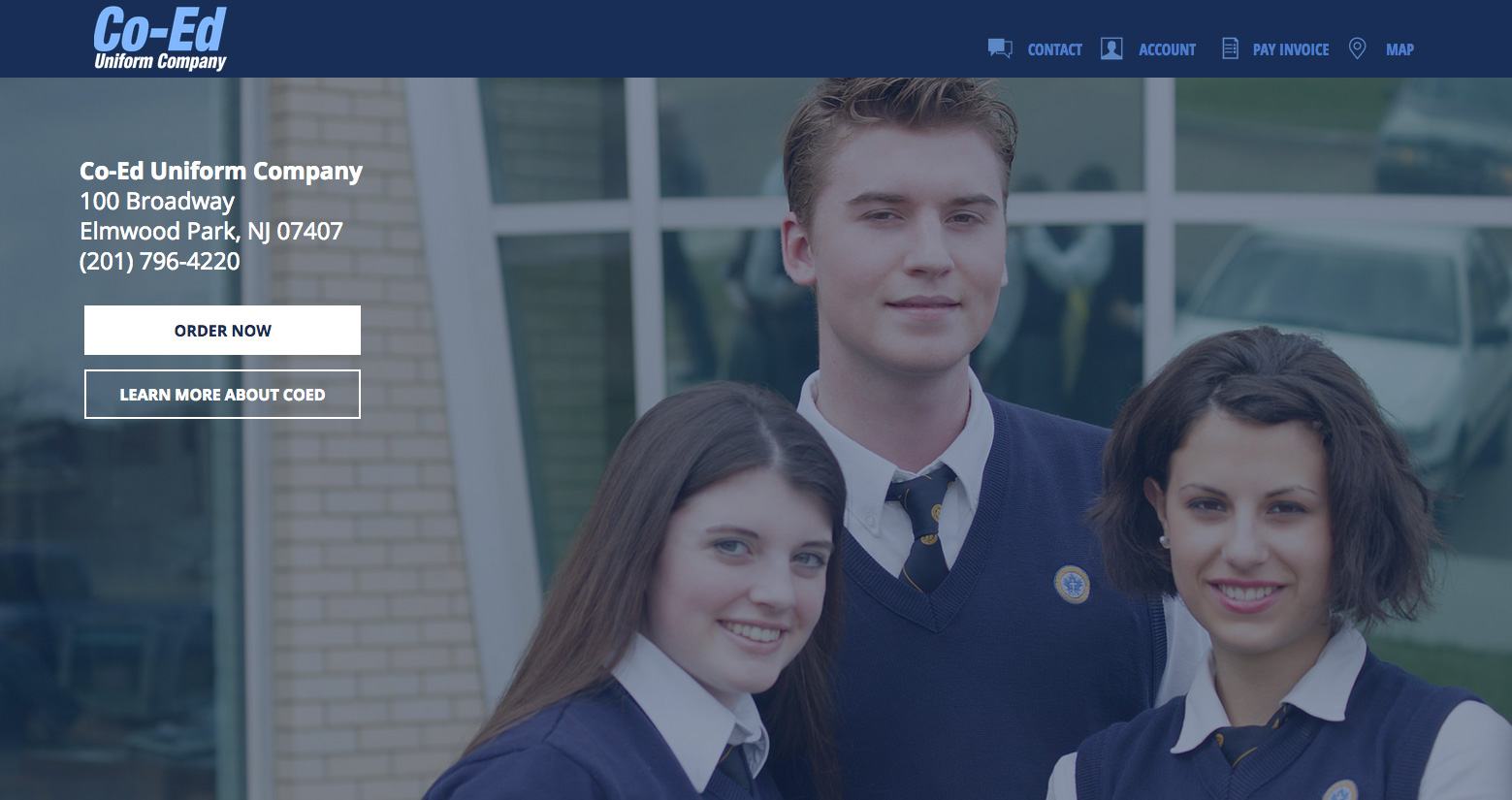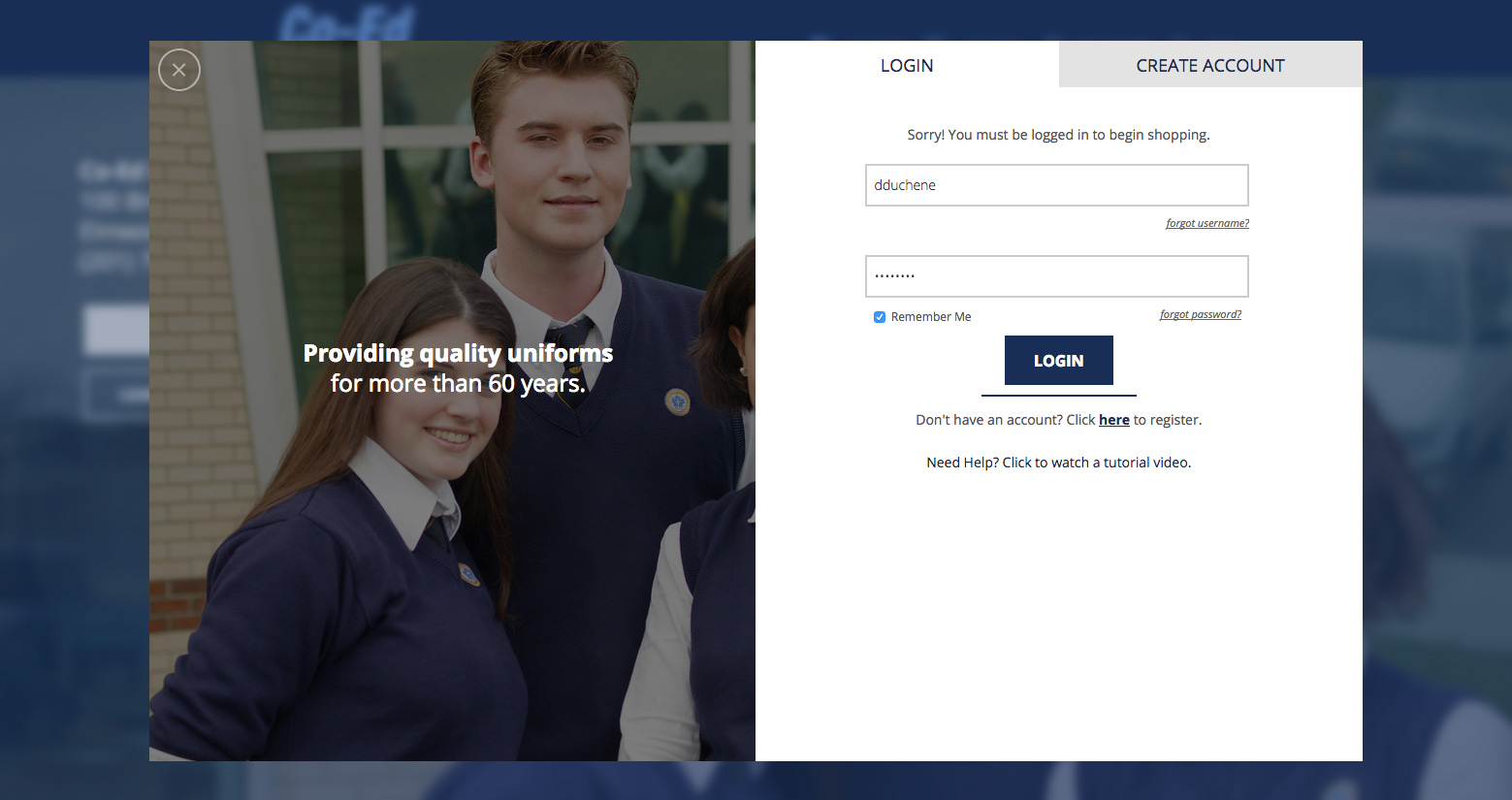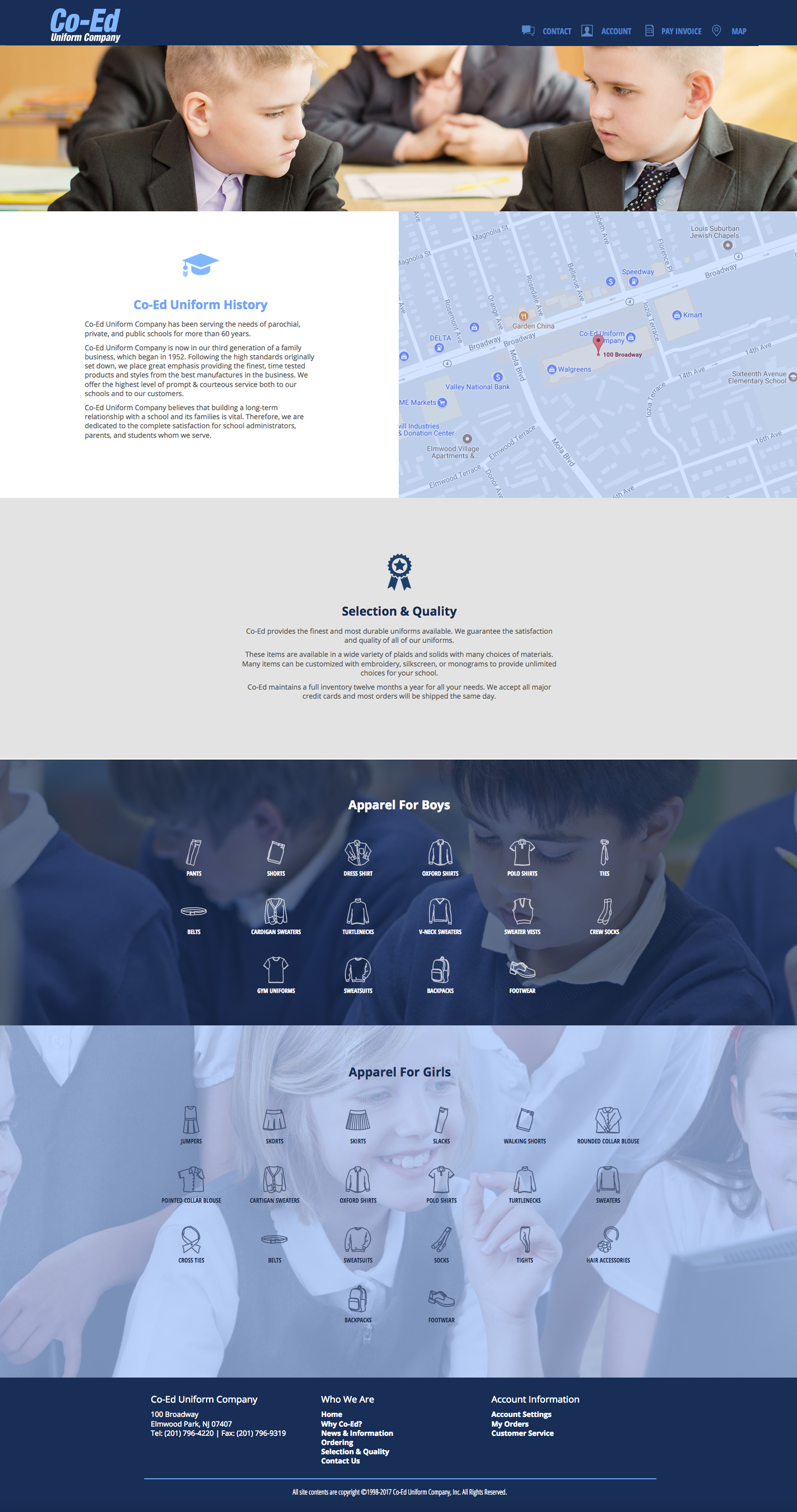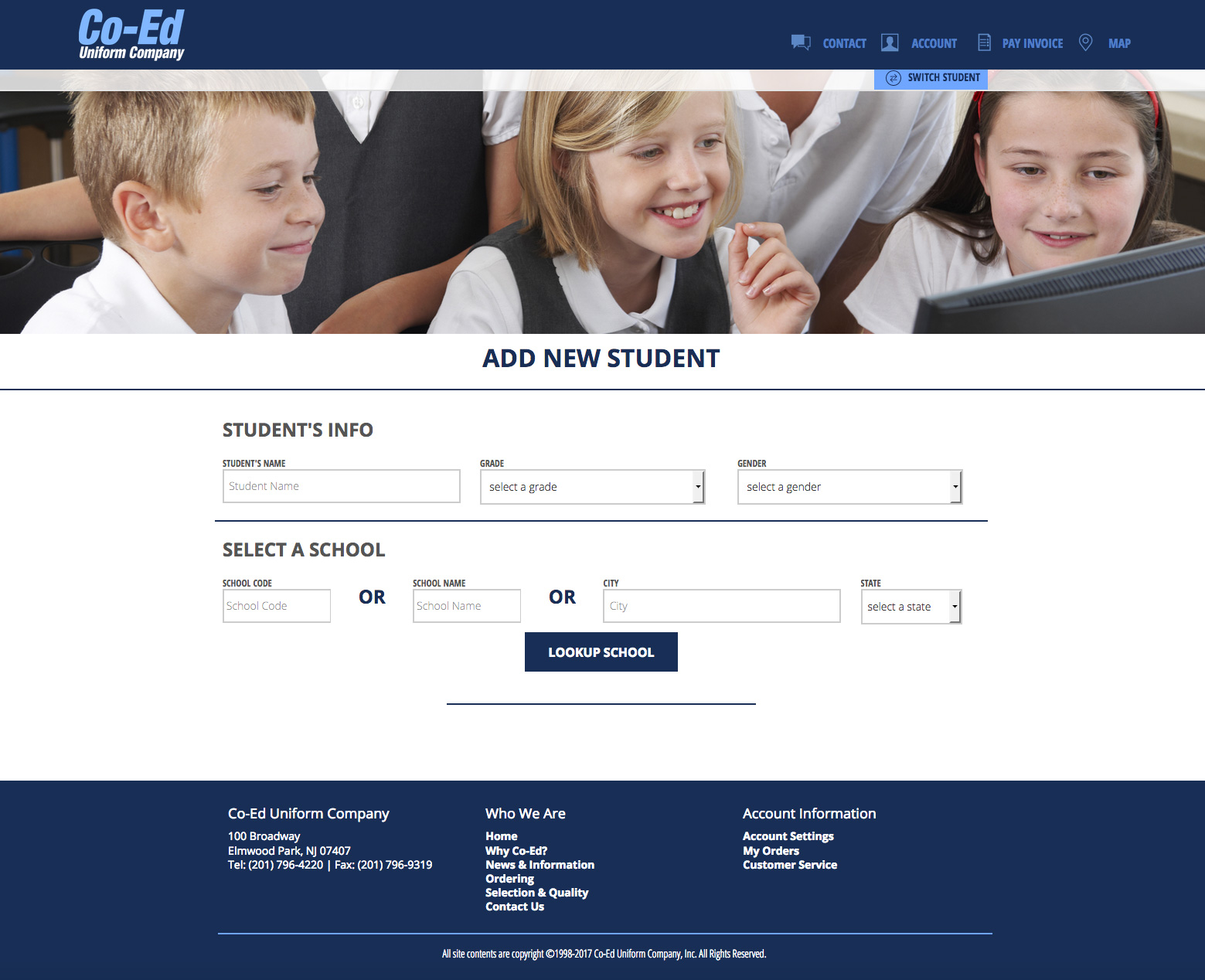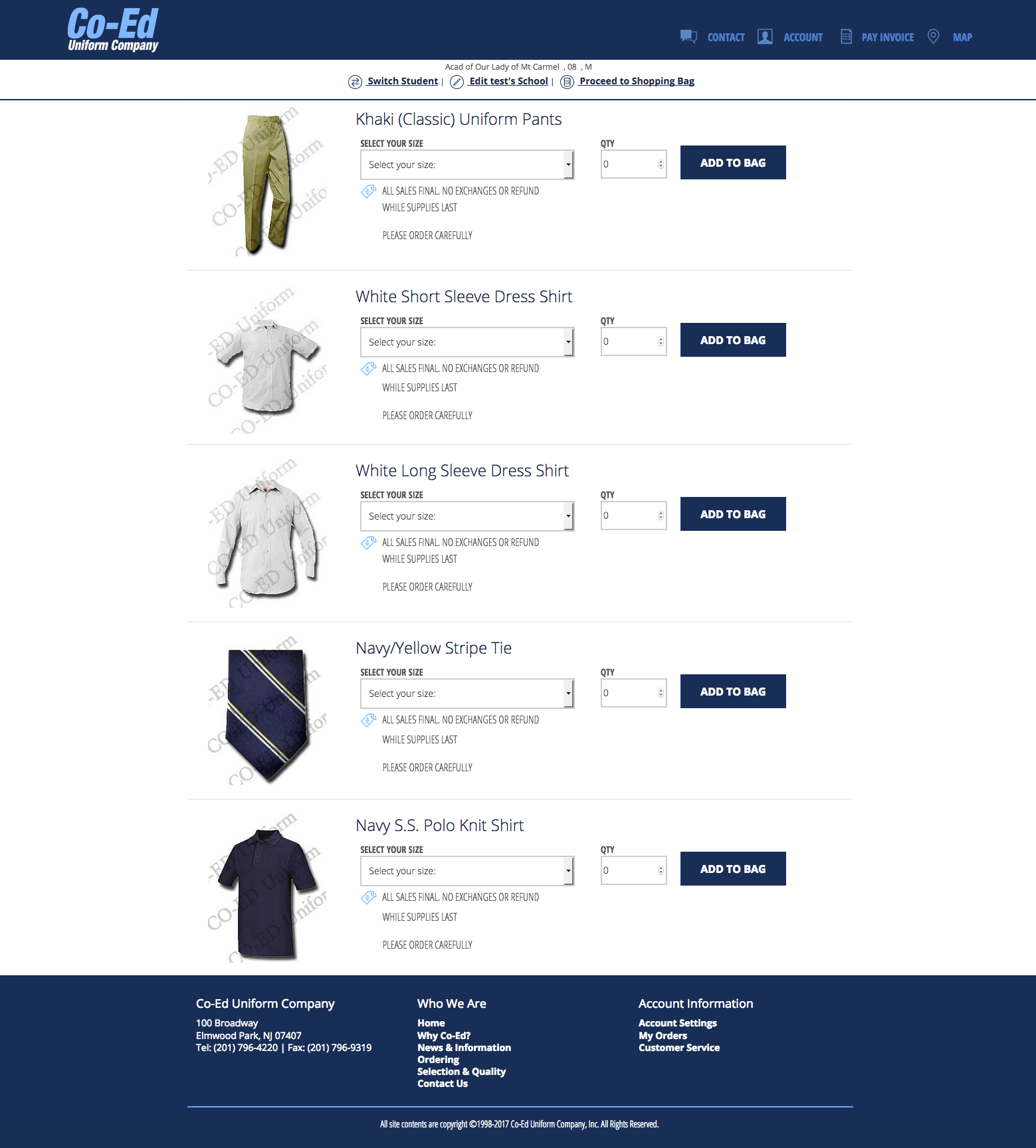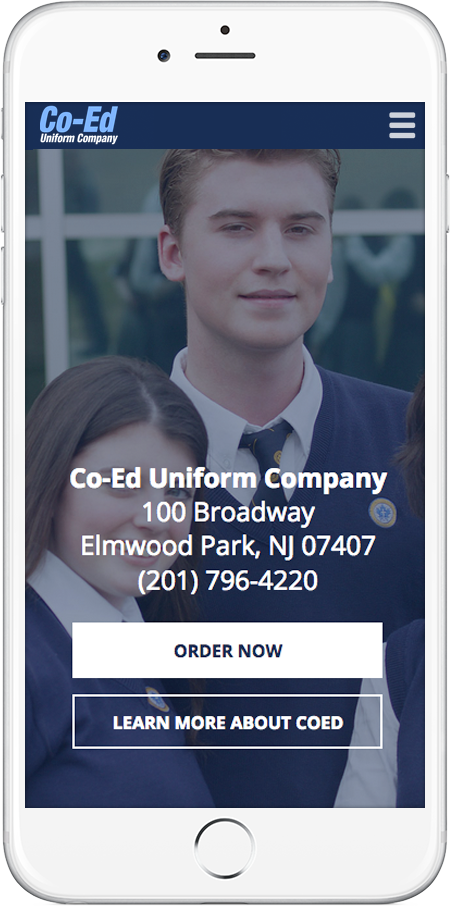 Mobile.